Study Abroad Tips
Netherlands: how to fund your studies and cost of living
April 04, 2019
So you want to live in the Netherlands and study for a degree there? That's great! There will be a lot to think about, including what programme to choose and prepare for your visa. But at the top of the list for most students is budgeting for your time in the Netherlands.
The cost of living in the Netherlands is between €800 and €1,100 a month, depending on your location and spending habits. If you need more information on what expenses you will have and at what cost, you can find this and four other things to know about studying in the Netherlands here.
These tips are designed to help you find the right way to fund your studies in the Netherlands, but also help you budget for the fun things you can do.
Funding in your home country
It's worth thinking about how you are going to fund your studies early on, to give yourself a good amount of time to arrange it. There is a number of options that are likely available to you.
#1 Government loans
The first would be inquiring into student finance options where you are - your local government may have a student finance scheme that is loan-based. The big plus here is that these often have a low-interest rate and agreements that make paying back a little easier.
#2 Savings and private loans
Another way to fund your studies is savings - something you will obviously have to think about well in advance. It will never hurt to have money set aside however; your first expenses upon arriving might be large and you don't want to pay it with the money you have set aside for food and survival. By getting a job on the side, you can start saving some money for your future abroad.
It is also possible to take out a private loan - if you are prepared to pay it off. It is not the most common avenue for funding, but if you feel confident and not intimidated by high-interest rates, then go for it! In the end, your experience in the Netherlands will be unique and hopefully worth it.
#3 crowdfunding
If all else fails, you can always try crowdfunding online. This may sound like a joke, but it has actually become common for students to start crowdfunding campaigns. It is kind of like a less high-pressure way of asking someone for money, and it has proven to work!
Funding when you're in the Netherlands
Once you're in the Netherlands, there are many ways to earn money for tuition and cost of living.
#1 Scholarships
A process that starts before arrival, but is very much tied to the Netherlands, are scholarships. NUFFIC, the Dutch organisation for internationalisation in education, has an overview of some scholarships on their website. Still, it is worth doing your research into scholarships - they can come from a corner you would never expect.
#2 Work alongside your studies
Working alongside your studies is very normal in the Netherlands - most people start earning their own money as early as age 15. EU/EEA students are not subject to restrictions, but there are some rules for non-EU students.
For one, your employer needs to apply for a work permit for you and you are only allowed to work up to 16 hours a week. In the summer months, however, you can work full-time. The UWV website has more information on this.
How easy it is to find work is largely based on where you're located. In large cities, finding work as an international student is not very difficult: many jobs in hospitality don't require you to speak Dutch.
If you live outside the Randstad, which is the metropolitan centre of the Netherlands, this might be a little more difficult. Many times, universities will have positions available as student assistants or as freelance journalists or photographers for the university newspaper if there is one.
#3 Paid internships
Some university programmes will have a requirement to complete an internship, but even if they don't, internships are worth doing. Not only are they a valuable experience, but they are often paid, so you receive a little bit of compensation for your work. It may not be the same as earning a wage, but for a student, the pocket money helps.
#4 Fundings from the Dutch government
The Dutch government agency that goes over education is called DUO - if you fit the criteria listed here, you can receive the same funding as Dutch students. Keep in mind that a big part of this money constitutes a loan: you will have to pay it back to the Dutch government after completion of your studies.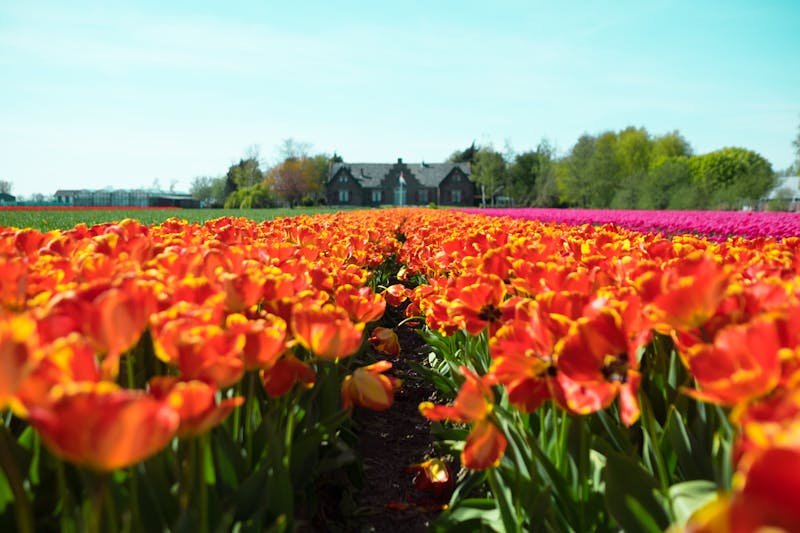 Spending your money wisely
By the time you've made it to the Netherlands, you want to spend your money wisely. After all, you've put in all this effort in getting it together - requesting student finance, finding a job on the side, saving for months or years. There are many ways to make that money last.
For one, the Netherlands has a wide array of supermarkets that are cheaper than others. Lidl and Aldi are well-known budget options. Albert Heijn, arguably the largest chain in the country, has a customer discount programme called 'Bonuskaart', which gives discounts on some products that would otherwise be quite expensive.
If you want to save money for bigger trips, it's worth quitting taking the bus, metro and light rail everywhere within the city. Go Dutch and purchase a bike off a second-hand retailer - it won't cost you that much and you'll actually get to see new places if you have to bike everywhere.
These are just a handful of the ways that you can afford studying in the Netherlands - there are doors everywhere as long as you look for them.
Does the Netherlands sound good to you? If you haven't made up your mind yet, check out what you should know about studying in the Netherlands or how to find your housing in the Netherlands.