Study Abroad Tips
Study in the Netherlands: 5 Things You Should Know
March 07, 2019
The Netherlands (or Holland, colloquially) may be small, but it packs a punch. From Amsterdam and its canals and art to Rotterdam, a vibrant modern hub with high rise buildings and a mix of cultures, this little country on the North Sea has it all. Plus, there's stunning nature and you can cycle through fields of tulip bulbs on your bike. There is so much to discover, and one of the best ways to do it is to study there.
Here's what you need to know.
A welcoming environment
As an international student in the Netherlands, you immediately discover that living among the Dutch is relatively easy.
English is spoken widely, as the Dutch have the highest proficiency in English for non-Anglophones - second only to Swedes.
This creates a great space for international students, and over 122.000 of them studied in the Netherlands during the 2017/2018 academic year.
Every city is different, and you can pick and choose the experience that suits you best. You might want a big city, with a campus located across the centre - this is the case for many universities in the Netherlands. If you're looking for a campus experience, however, there is still a lot of choice - Delft University of Technology has one of the biggest campuses in the entire world! So whatever you're looking for, odds are you can find it in the Netherlands.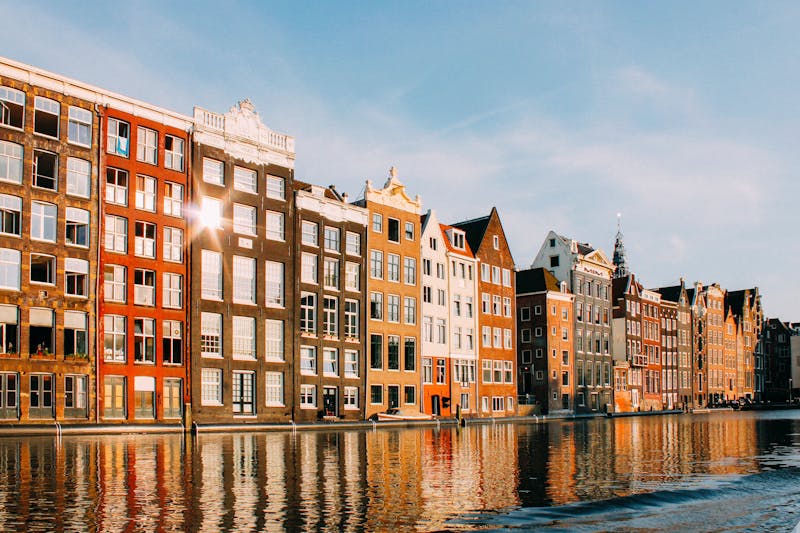 Unique education experience
Studying in the Netherlands means a lot of self-study and self-discipline, as lecturers are not there to remind you to do your work. Instead, they facilitate discussion in the classroom and guide the process. This is true for both Bachelor's and Master's programmes - the focus is on learning from one another instead of just the lecturer.
In seminar and tutorials, where you work closely with other students, group work and equality are central. For many students, this is a good environment to learn in - one that is welcoming to new ideas and questions.
Job market
The Netherlands has a low unemployment rate (at 3.6%) and lots of companies are keen to hire recent graduates from Dutch universities. As a graduate from one of the universities, you are sought after and seen as a highly intellectual and well-rounded candidate. Like in some other ways, this small country was the starting point for big brands like Heineken, KLM, and Shell.
Visa
If you are an EU or EEA student, you don't need a visa to study in the Netherlands. However, most of the other countries do require one. For short term stays, you need the Requirement of a Provincial Residence Permit. Otherwise known as the MVV, this is an entry visa that you will need even if you are pursuing a full degree in the Netherlands.
Once in the Netherlands, you must apply for a residence permit through your university - they are the ones who will assist you with this process. Although it may seem complicated, with the help of your university it will go smoothly and you will be allowed to stay in the Netherlands during your whole studies, and a little be longer.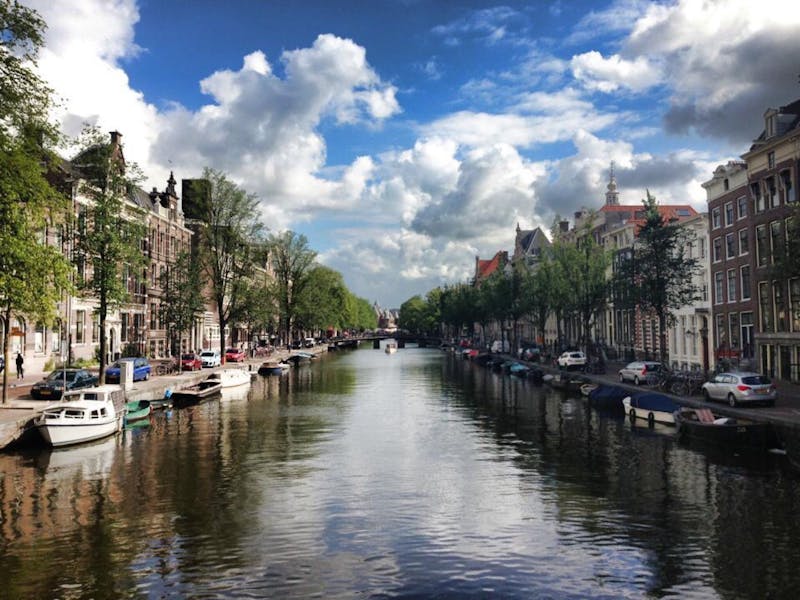 Cost of life in the Netherlands
Depending on the location, you will spend between €800 and €1200 every month, with Amsterdam on the higher end of the scale and Groningen and Enschede on the lower ends.
If you live alone, about €170 a month will go toward food - Lidl, Aldi and Albert Heijn are the cheapest to get your groceries at. Where you live will also determine how expensive eating out and going out will be. Transport is expensive - the most expensive in the EU, even - and you can save a lot of money by doing things the Dutch way: using a bicycle to get around. Read more on how to fund your studies in the Netherlands.
We have given you a taste of what you can expect when studying in the Netherlands, but there is much more to be discovered. Check out some of the schools and programmes available in the Netherlands, and see for yourself some of the other things this country has to offer.