Study Abroad Tips
Study in the United Kingdom: 5 Things to Know
Oct 29, 2021
When thinking of the United Kingdom, some of the first things that might come to mind include the Big Ben and many other classic London landmarks. London is an amazing destination for students, but so are a variety of other places.
You have Manchester and Liverpool in the North - known for their incredible nightlife, but also for the nearby Lake District. In the centre, there are famous universities Oxford and Cambridge, and the Cotswolds are a stone's throw away. Head to the South, and you'll come across stunning beaches and the artsy cities of Bath and Bristol.
With an overwhelming amount of options and factors to consider, here's a quick overview of some of the most useful information.
Application and study format in the UK
There is a myriad of universities to choose from and a great number of courses within those schools, both as an incoming Bachelor's or Master's student. All Bachelor's students apply through UCAS - you choose up to five universities and, for a small fee, send off one application in one go. For Master's, in most cases, you will apply directly to the university.
Courses in the UK vary from place to place. In Scotland, four years is the typical amount of time taken for a Bachelor's degree, whereas the standard in the rest of the UK is three. However, if you make the decision to study abroad, you will extend your degree by a year. So on top of studying in the UK, you will get the opportunity to also study at an awesome partner university.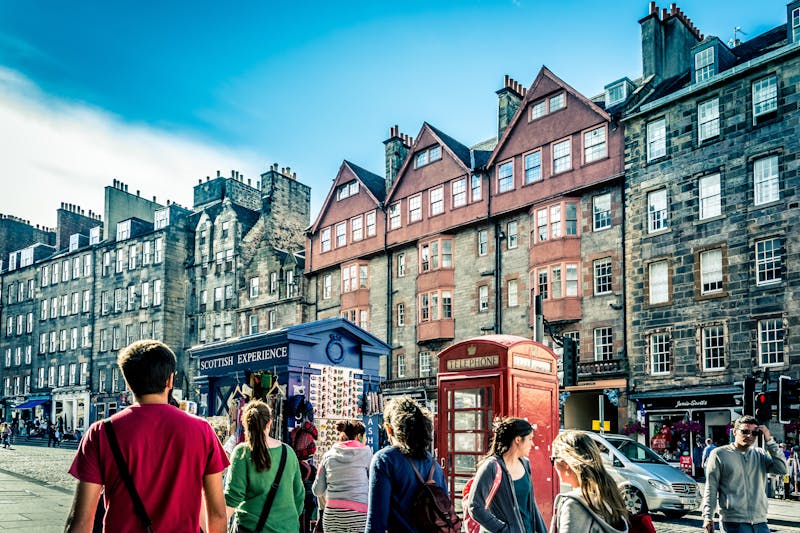 Student Life in the UK: Off Campus
It's likely that you have already come in contact with some of the UK's best export products. We're talking about J.K. Rowling's Harry Potter, the music of artists such as the Beatles, and a huge number of films. In fact, did you know some of the world's most favourite franchises, such as Star Wars and the Marvel Cinematic Universe, were filmed at Pinewood Studios in Buckinghamshire?
Because of this rich culture, there is always something to do with the arts. But there is also stunning nature. The coasts are all stunning and unique, but if you travel more inland, there are mountains. You can hike up Snowdown in Snowdonia National Park, visit the Scottish Highlands up north, or go for a leisurely stroll in your own city or town where there will be parks a-plenty.
The party and club scene in the UK is incredibly diverse and there's always something for everyone. Liverpool and Manchester are infamous for having incredible nightlife around the board, while on the other side, many of London's universities have their own pubs that have discounted prices for students. From Dundee in Scotland to Bristol in the South, there are parties, pubs, and clubs galore.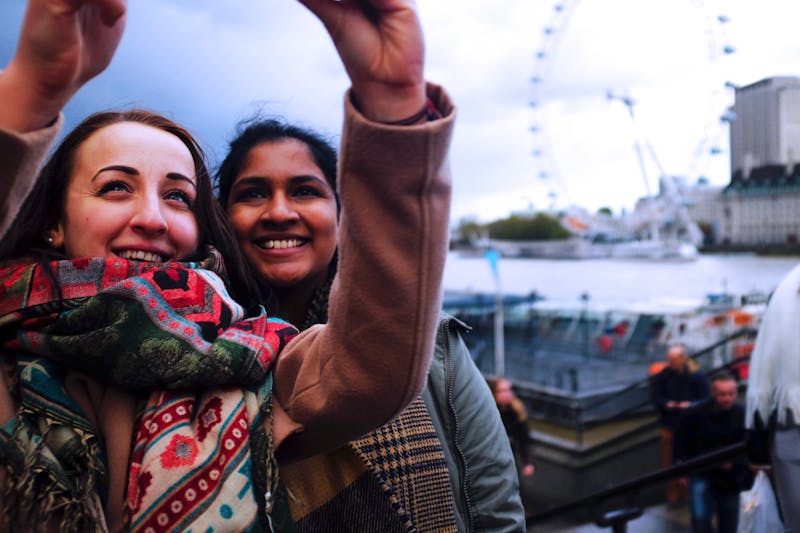 Cost of Living for students
The cost of living in the UK will heavily depend on where you choose to live. London is not only notoriously expensive but also one of the most difficult places in the world to find housing - not just to buy, but also to rent. Students spend on average between £125 and £182 on housing a week, with the higher end being the price in London. Check out this website if you're looking for accommodation anywhere in the UK.
It is normal for students to live in university accommodation or 'halls' their first year and to move out during their final years to live with friends in private accommodation. This can bring down the price of housing to about £35 a week! More funds for all the fun things that you can do as a student.
Students get discounts on transportation, too, so you can explore the country more freely. The International Student Identity Card (ISIC) offers discounts on different train and bus companies in the UK.
Visa Information to study in the UK
As of right now, EU students don't require a visa to study in the UK, whereas those who are from outside the EU require one - this is only applicable for full-time courses, as part-time courses do not make you eligible to apply for a visa. The necessary visa is called a Tier 4 and is aimed at full-time students from the age of sixteen who have already been offered a spot to study in the UK.
The application is completed online, but you will also have to go to one of the UK's visa application centres to get photographed and your fingers scanned. Important documents include your passport and proof of sustainable funding, as well as others depending on your age.
The rules for non-EU nationals should remain the same after the Brexit, but the fate of international students from the EU remains uncertain, as the right to stay has been guaranteed only to those who are already in the UK on 29 March 2019.
Work regulations in the UK
There are plenty of opportunities for students with a degree from the UK, both in terms of careers and further academics.
One of the most common routes for non-UK and non-EU students is a Tier 2 visa, granted to students who have found employment and are earning a minimum yearly wage. Finding work as a non-EU international student in the UK is tough because the competition is intense, but it isn't impossible.
A tip is to apply while you are still in the UK under a Tier 4 visa - this means that companies are allowed to hire you with an easier process, without having to look through a myriad of UK and EU candidates first. Once you succeed in landing that desired job, you can start making the UK a more permanent home.
If these quick tips have you dreaming of student life in the UK, you could read more about the unique degree classification system in the UK.
Plus, find out why doing well in a language test such as the TOEFL will help you enroll in a UK university.
Study in the UK